From hearing about innovative talent practices to discussing recruiting strategies, as well as getting a close-up look at the state's Marshall Plan for Talent, some 200 attendees at the Michigan Talent Resource Conference presented by Corp! on November 12, 2018 came away with a plethora of ideas to help them attract and keep employees.
This information-packed day offered something for everyone – data, tactics, best practices and inspiration. Following are just a few highlights.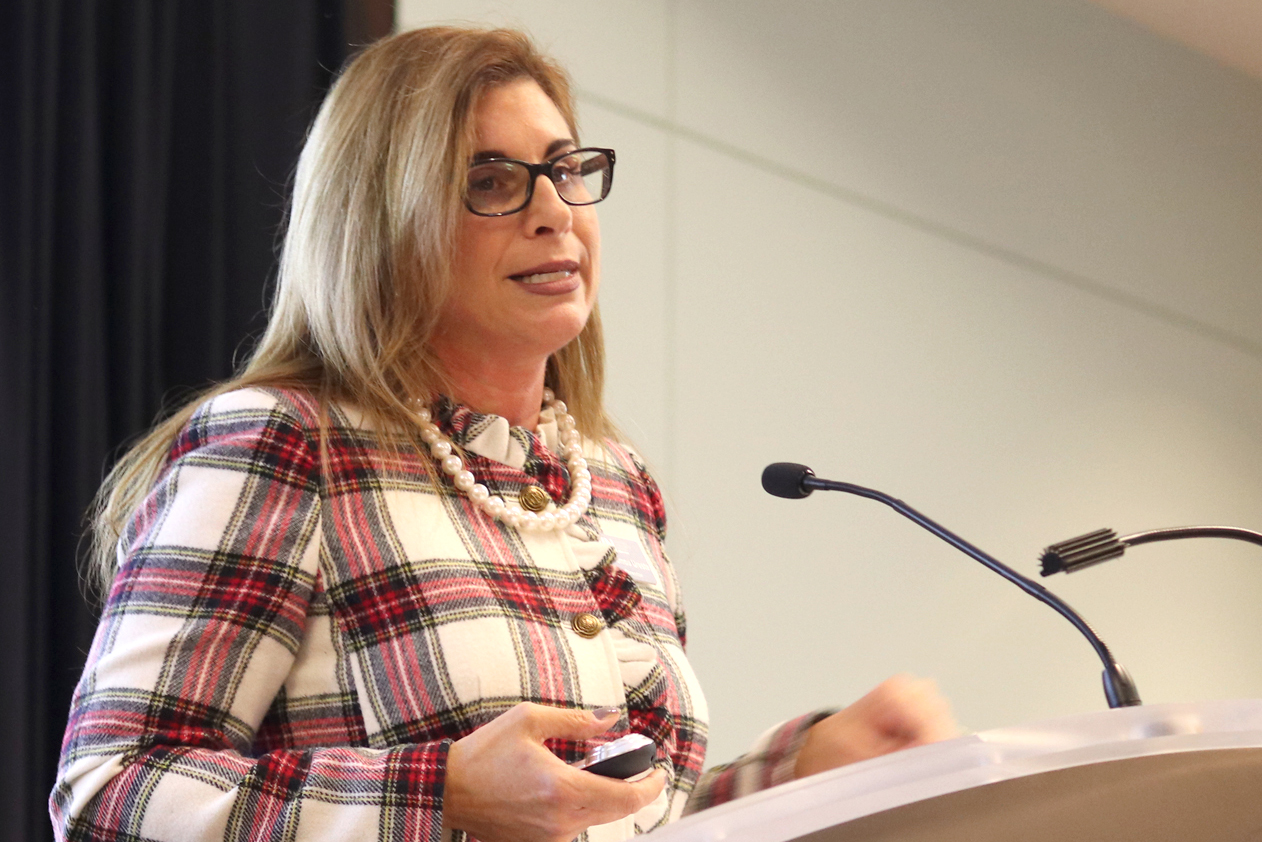 Demos highlight many tools
Michele Economou Ureste, executive director, Workforce Intelligence Network (WIN) and Michelle Wein, its senior research manager, shared key information about its work with multiple counties in Michigan.
One of WIN's many initiatives is MI Bright Future, which links employers to more than 100,000 middle and high school students. This resource connects employers to the future talent supply chain and provides students with meaningful work experiences, explained Ureste. "Employers can play a critical role in MI Bright Future. You can help with the messaging," she added.
Speaking about apprenticeships, Ureste noted, "Every $1 of investment equals $1.47 of activity. Apprentices are more likely to stay with your organization. They recognize you are making an investment in them."
Angela Williams, deputy director, Michigan Talent Investment Agency, and Tangie Jones, Pure Michigan Talent Connect Specialist, provided a demonstration of Pure Michigan Talent Connect and how it can help employers find qualified candidates.
The federally mandated labor system for Michigan hosts approximately 1 million resumes of job seekers, according to Jones. Noting employers' emphasis on soft skills, Jones noted there is a soft skills training module on the site, with high school teachers even using it with their students.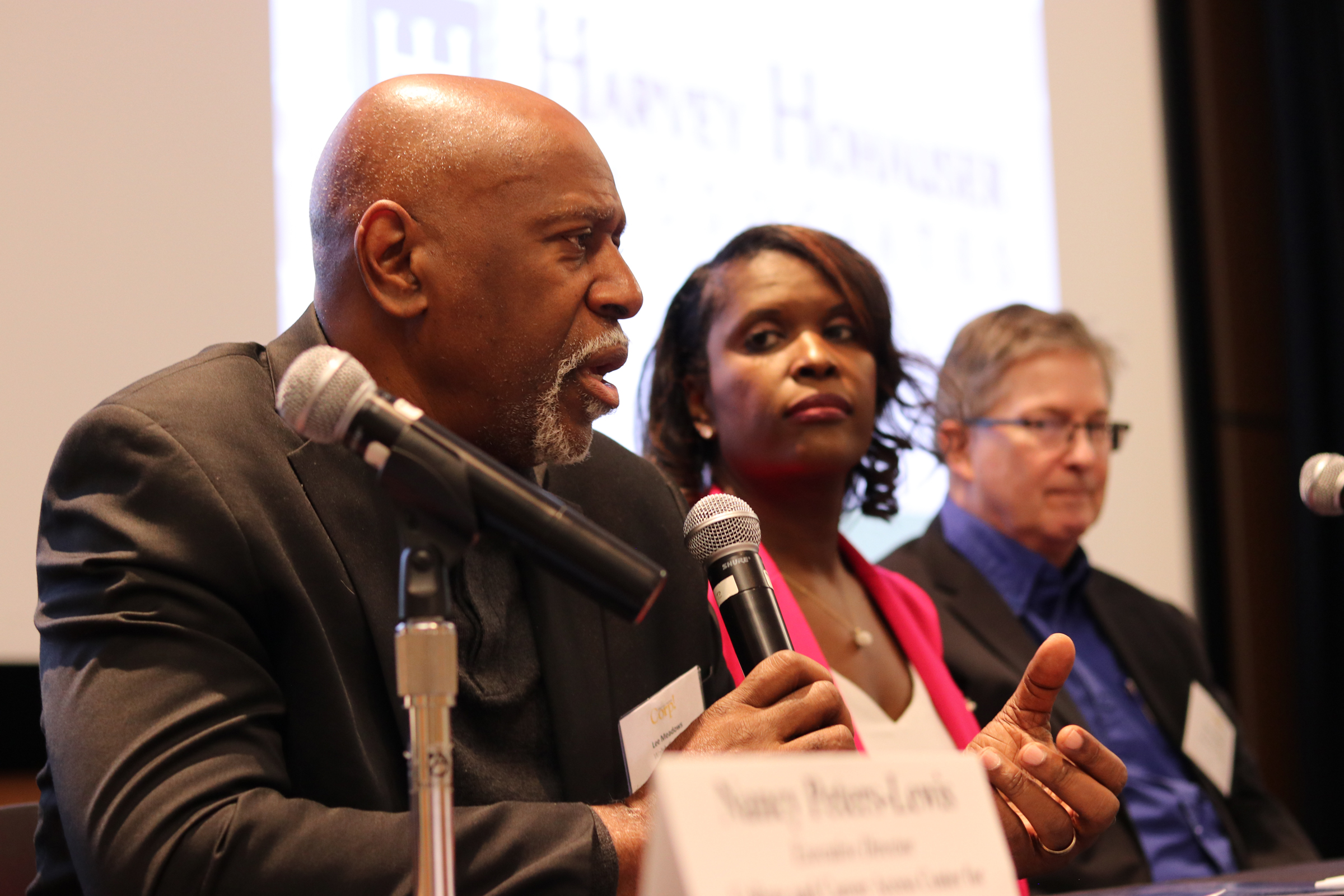 Higher education plays a role
The higher education panel, moderated by Cindy Brown from The Right Place, featured speakers Steve Goodrum from St. Vincent and Sarah Fisher Center; Lisa Howze, Davenport University; Dr. Lee Meadows, Walsh College; and Nancy Peters-Lewis from College & Career Access Center for Jackson.
Brown reminded the audience that the current talent situation "that is happening today didn't happen overnight."
"It takes people almost a year and five tests to get high school equivalency. These people are ready to be hired. I caution you not to 'toss' people who have a GED or high school equivalency from the state of Michigan. They are ready to go. Some will go into vocational programs, some will go to university. Be in contact with people who are in adult education," advised Goodrum.
"Our number one priority is to prepare students for careers. Our goal is to guide and direct our students to make sure they have a successful job search process," noted Howze.
Dr. Meadows told employers to "get in touch with our placement office. It's a simple form to complete. We help filter the resumes for you and we work with students to make sure their resumes are top notch."
"We work with high school seniors to look at their plan for after school. What we see is that the connections between students and corporations is not there. We believe the talent pipeline needs to be invested in by businesses. Get involved much earlier in recruiting," counseled Peters-Lewis.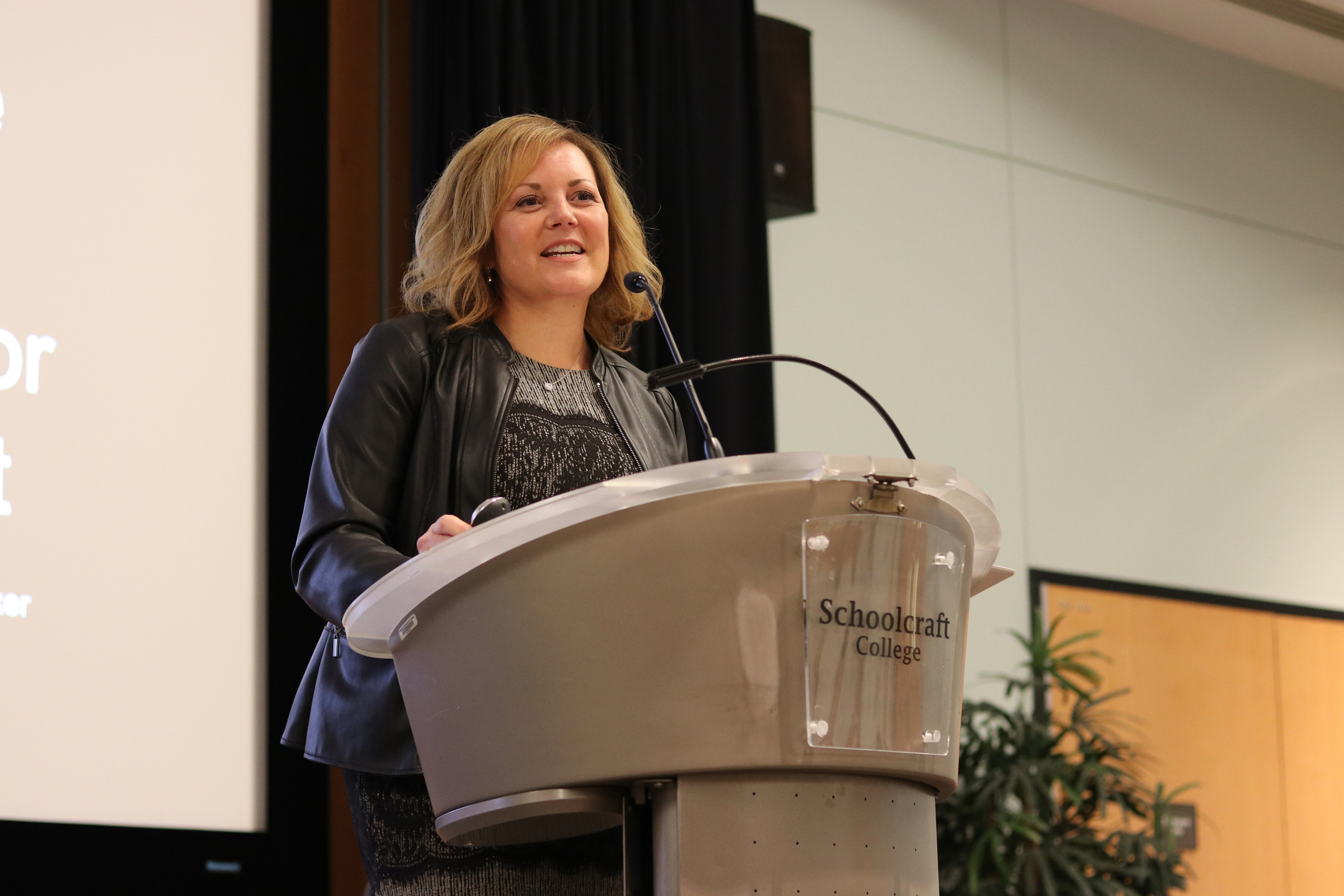 Innovative approach
Diane Antishin, VP of Human Resources, Operations and Chief Diversity and Inclusion Officer for DTE Energy, shared the utility's best practices for finding – and keeping – skilled talent.
"We live today in what many thought leaders are calling a VUCA world (Volatile Uncertain Complex and Ambiguous)," she said. "We have to move quickly to greater levels of power and autonomy in our workforce. We have to think deliberately about the culture we want to create in our organization. We have to understand peoples' beliefs, assumptions, attitudes and feelings."
The week that Antishin arrived at DTE in November 2008, the state had lost a half-million jobs and DTE lost $200 million in revenue almost overnight.
What happened next was a commitment by DTE leadership to avoid layoffs and ask all 10,000 of its employees to help find solutions that would save their jobs.
"That moment turned into a turning point. No one would have predicted how much that impacted the company," said Antishin.
The results: $210M saved, no layoffs, best financial performance in company history. "Over the next two years, our employees showed amazing ingenuity."
Another important result was improved employee engagement, due in part to the organization's efforts to connect employees to its priorities and values.
Employee engagement from 2008 to 2018 rose from the 33rd percentile to the 97th percentile in the Gallup Employee Engagement survey.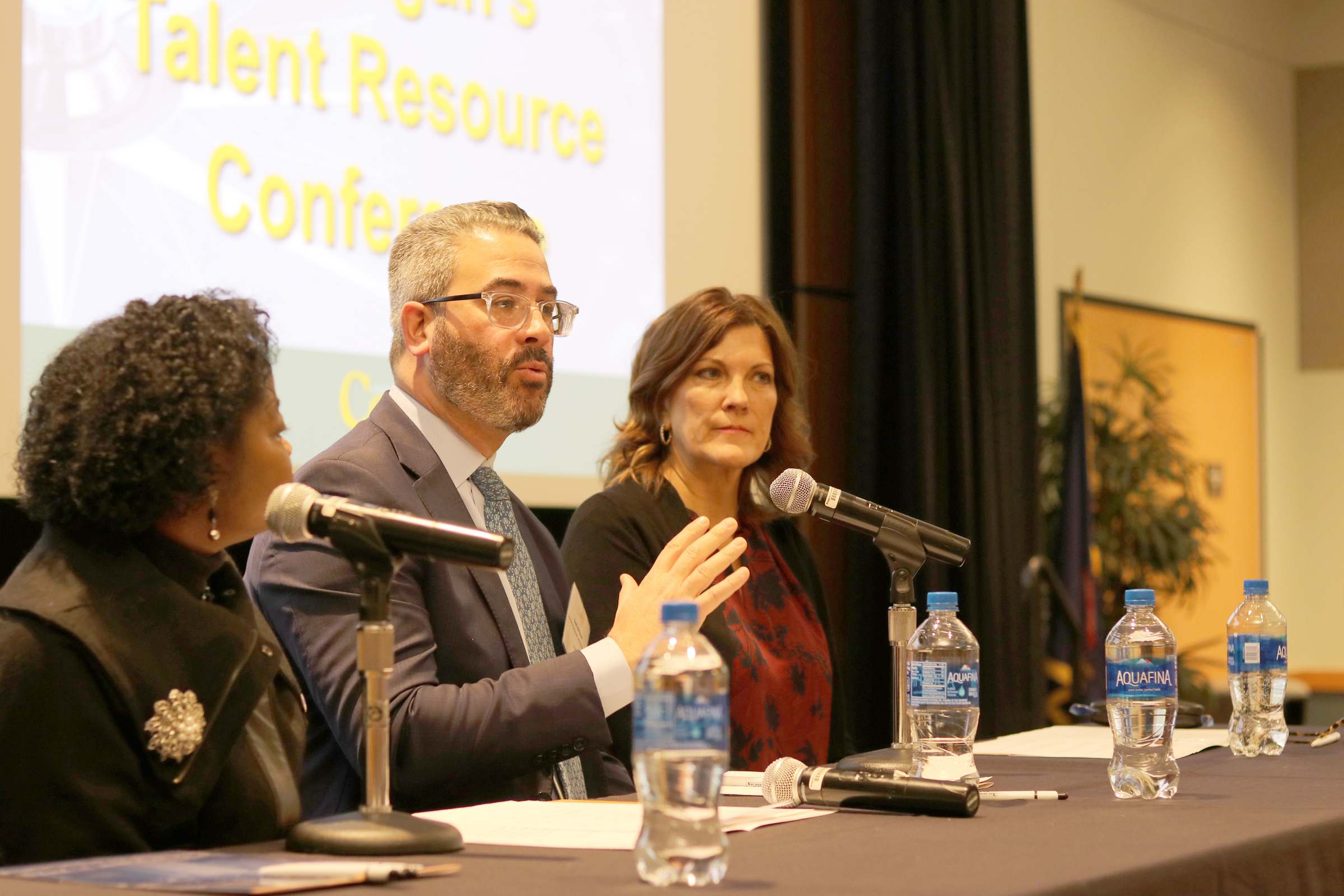 Recruiting, retention and training are key
Two panels, one focused on recruiting strategies, and the second on retention and training, offered up many useful nuggets of information.
Camille Walker Banks, Goldman Sachs 10,000 Small Businesses, asked panelists Wendy Achatz, Achatz Handmade Pie Co.; Todd Hohauser, Harvey Hohauser & Associates; and Felicia Harris, Everything HR, about filling the talent pipeline.
"We don't feel there is a talent shortage," explained Achatz. "It's the quality we're looking for."
Hohauser noted his firm "had to change our focus (with candidates) to talk about counter offers every step of the way."
"It really comes in the form of a skills gap," added Harris.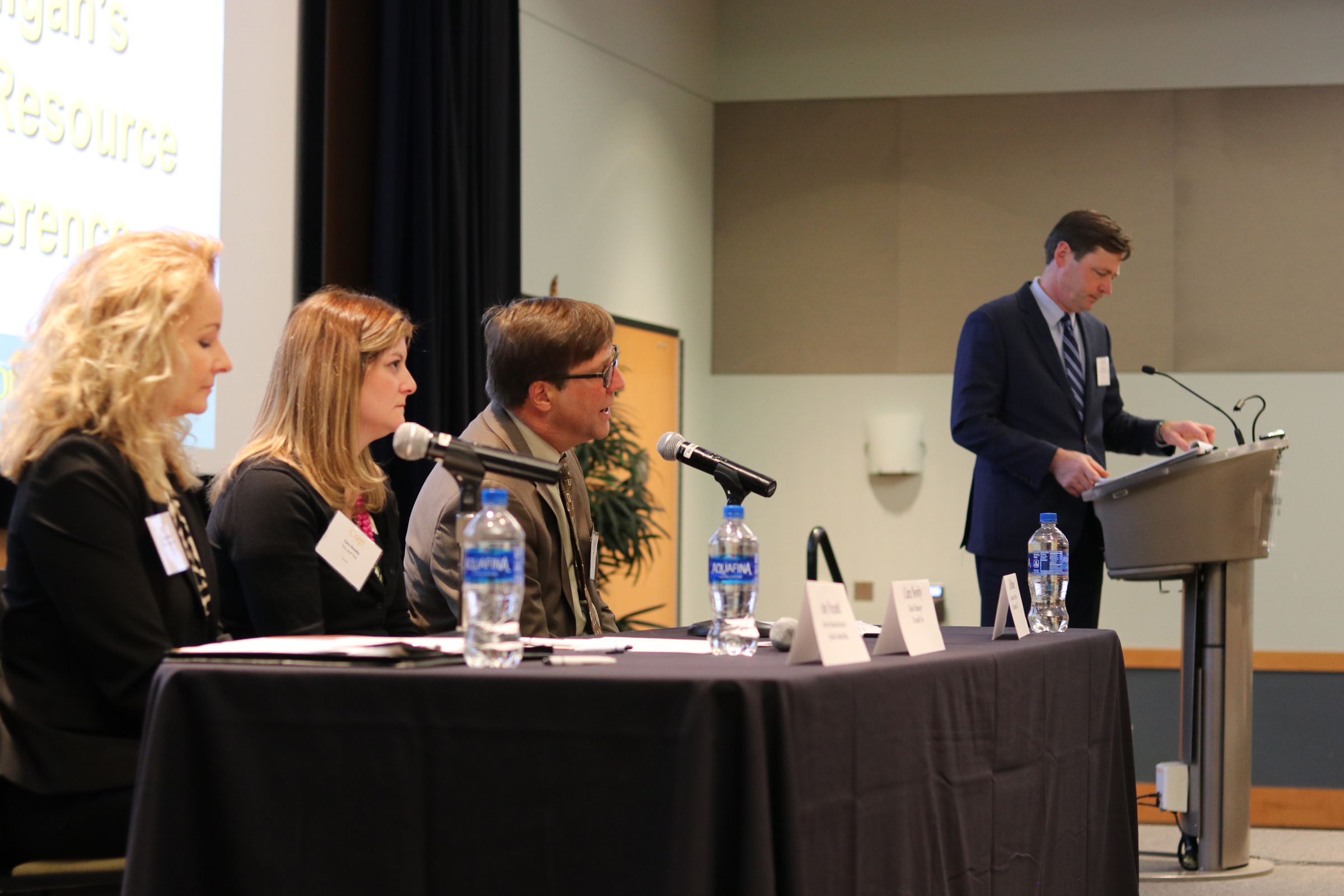 Mark Knoth, attorney with Kerr, Russell and Weber, moderated the retention and training panel featuring Jeff Douma, MAG Automotive; Cara Newby, Yeo and Yeo; and Amy Pezzotti, Aristeo Corporation.
"You have to pay people a good wage to get them in the door, but it's what you do after, that matters," said Pezzotti.
"Millennials want to know that what I'm doing is making a bigger impact and want to have a say in that and their career," noted Newby.
"Pay matters especially with this generation," said Douma. "We have to be competitive."
Marshall Plan for Talent
A highlight for many event participants was the briefing on the Marshall Plan for Talent, provided by Ed Koledo, senior deputy for talent development at the Michigan Talent Investment Agency.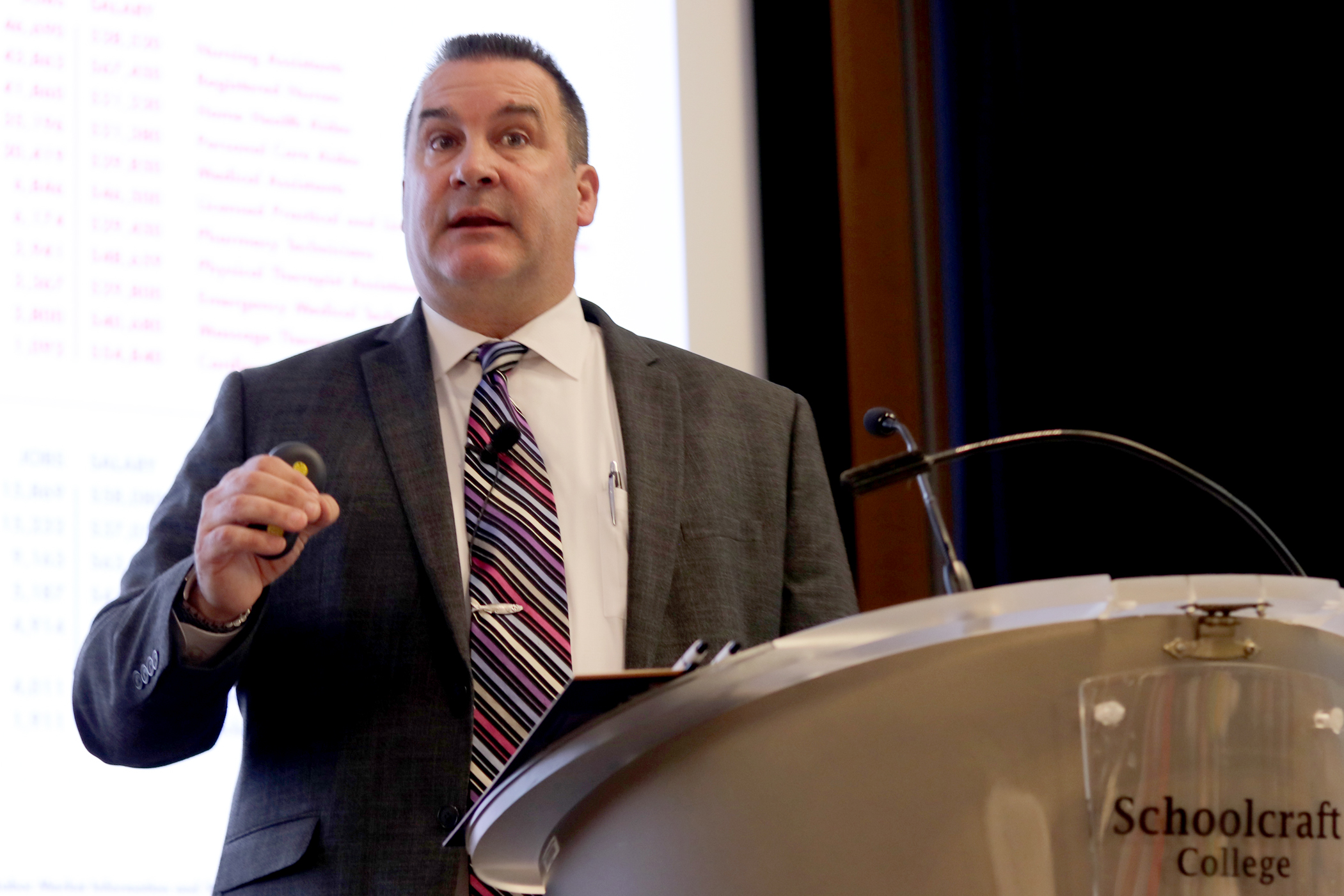 Talking about why Governor Rick Snyder proposed the plan in his second term, Koledo said, "We had to get it done… Amazon said we don't have the talent pool and we don't think you can develop the talent. It is $100 million of seed money to get good ideas started."
Talent isn't "a problem just in Michigan," said Koledo. "The Marshall Plan is talent pipeline driven. We picked 37 careers that are high-paying jobs. They all don't start that way, but they pay well… The talent gap is not really a talent gap; it's a career awareness gap."
Admitting that "we are not doing a good job early on to let kids know that careers exist so they know what's out there," Koledo stated one of the Plan's pillars is business and education collaboration.
"We heard that business and education did not communicate well. We got them at the table," concluded Koledo before taking questions from the audience.
In addition to providing useful information that attendees could apply in their companies, sponsors saw benefits, too.
"The Talent Conference was incredibly valuable for our agency. I don't remember being in a room with such a beneficial group of people. Everyone there had the same focus of making their organization better, and shared many practical examples of what they are doing to improve the quality of their team and culture. We walked away with several very exciting connections that we think will go a long way in advancing our mission," said Steve Slayton, STEP.
Michigan's Talent Resource Conference seems to have been a win-win for all and was made possible by the following sponsors:
Gold Sponsors:
• Davenport University
• Talent Investment Agency
• Services to Enhance Potential
• Talent and Economic Development Department of Michigan
Silver Sponsors:
• Aristeo
• Harvey Hohauser and Associates
• Kelly Services
• RGBSI
• Strategic Recruiting Services
Program Partners:
• Blue Cross Blue Shield of Michigan
Media Sponsor:
• WWJ Newsradio 950
Centerpiece sponsor:
• Planterra