Felicia Harris has operated as a financial consultant and advisor with her Rochester Hills company El Shaddai Consulting for over 30 years. She recently developed a human relations arm of the company with the idea that this would be her retirement plan.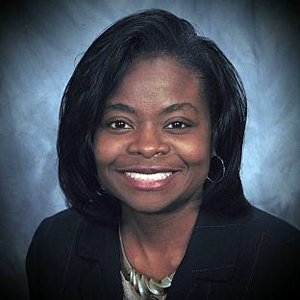 That was five years ago and the HR application her company developed, EverythingHR, has since become an enormous hit in the world of human resource management for all businesses, not just those in finance.
"It ended up really taking off," Harris says. "We're now having to merge the financial side and HR side together and rethink what retirement really looks like for me."
Starting in January, El Shaddai Consulting will fully integrate both sides of the business. With the financial side they are able to provide financial services like retirement planning and succession planning, as well as address common needs like business owner policy protections. All those things also tie into HR services from a business standpoint, so with that in mind they will integrate them all together.
EverythingHR has been a boon for the administrative service organization. A cloud-based human resource management system, EverythingHR allows them to provide cost-effective human resource services and products to businesses and organizations of all sizes and industries.
"With me being in management for my entire adult life, one of the things I noticed in human resources is they either had spreadsheets or, once different systems came out for HR management, they still had all these different systems and none of them actually talk to each other," Harris explains. "I wanted a totally integrated system where you have everything in one place. HR administrators can track things like time off requests, OSHA reports, and performance reviews. They can even track talent development."
One of the main goals with EverythingHR was being able to support employees from recruitment all the way through to retirement, from onboarding paperwork – so new hires aren't spending their first day on the job getting paid to fill out paperwork rather than do the job they were hired to do – to tracking and planning employee development, while also incorporating everything with the company budget and managing all the associated expenses.
The product can also ensure the company stays compliant with all their HR files and documents, something that small business owners do not instinctively know to do.
"An SBA representative said to me, 'Small businesses need your services so badly.' They do not know the rules they are required to adhere to; all they know is their craft, their product or service. No one has shown them how to effectively manage talent."
In addition to the cloud-based EverythingHR program, El Shaddai Consulting offers full HR management services – as much or as little as a company might need.
"We offer teaching and coaching so they're not just pulling things on off the Internet they don't understand and don't adhere to," says Harris. "Our services are all customizable. We're working with businesses in a very affordable way. For some companies we actually act as an outsourced HR department because we're able to respond virtually, and they can also reach out to a live HR professional as well."
EverythingHR also integrates with Intuit QuickBooks and met the qualifications for the 2017 $100,000 Small Business App Showdown, a competition Intuit holds every year. EverythingHR was the only Michigan business to participate in the App Showdown, and while they did not make it to the final round to represent Michigan and Oakland County in Silicon Valley, Harris says she is happy to have been a part of the competition. She says that Intuit has already been referring their own customers to EverythingHR when they have called seeking HR support, and she has been able to covert some of Intuit's customer base to EverythingHR over from other well-known workforce management systems like PayChex and ADP.
"We realize we've caught their attention in providing that human element of our services, which is something they do not offer," says Harris.
Though they may not have gone on to Silicon Valley, EverythingHR is still poised to change the way businesses throughout the country do HR and workforce management.